Your 2022-2023 Lincoln County Schools Teacher of the Year is Aimee McGrady! Aimee is a 2nd Grad Teacher at Hamlin PK-8. Congratulations Aimee for your hard work and dedication in the classroom, we appreciate everything you and your fellow teachers do on a daily basis.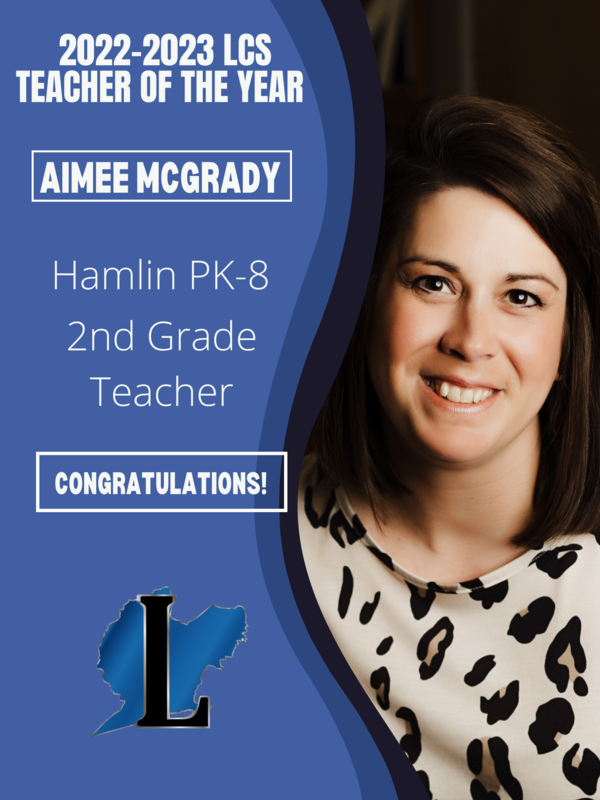 And the 2022-2023 Service Person of the Year also comes to us from Hamlin PK-8. Custodian Rodney Adkins is the Lincoln County Service Person of the Year! Rodney goes above and beyond, as do his colleagues across the county, and you can see how much the students love seeing Rodney at the school!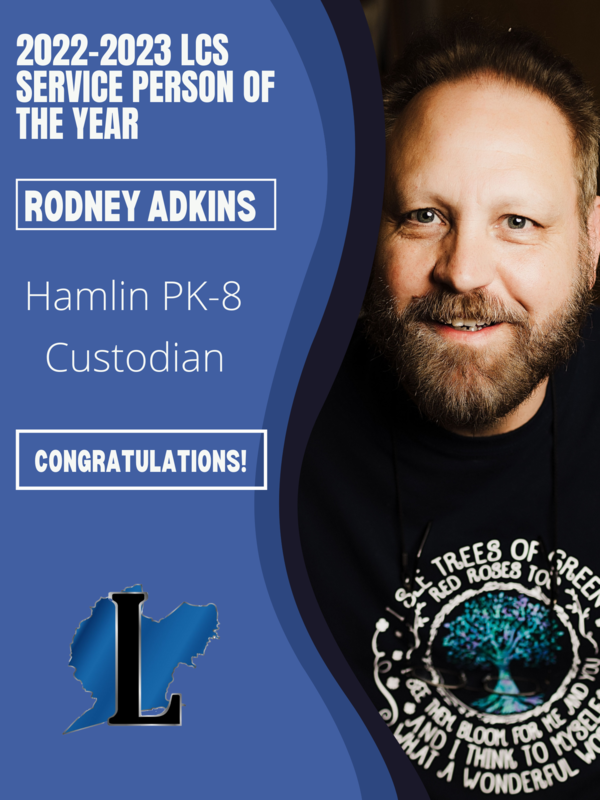 Congratulations again to Aimee and Rodney, and all of the LCS teachers and service personnel. Our students are lucky to be led by incredibly hard-working people!