Growing up in Wayne County, West Virginia, Olivia Watson listened to and watched her dad play just about every stringed instrument you can name. Love for music runs in the family, and that love eventually led Olivia to Marshall University. At Marshall, Olivia majored in Music Education Kindergarten-Adult. Olivia's teaching career eventually brought her to West Hamlin Elementary in December 2020. Since then, Olivia has been busy building a strong music program for her students at WHE.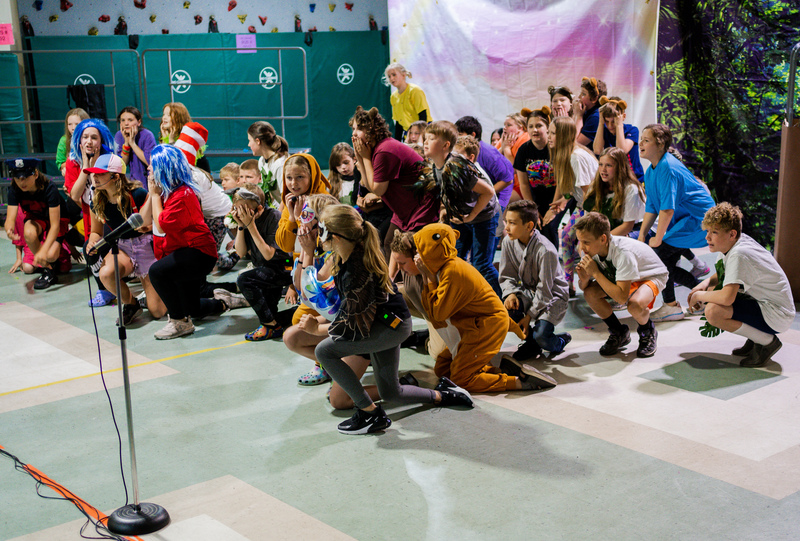 Since arriving at WHE, Olivia has raised the bar for the annual 4th and 5th-grade spring show. Last year, students took on the Jungle Book, and this year they tackled Seussical the Musical Kids. The 30-minute show featured several songs, classic Dr. Seuss characters, and some dance numbers. The 4th and 5th-grade music classes put on six showings of the musical.
"The students worked incredibly hard to prepare for this show, and they were so professional," Watson said. "When it came time to perform, the students didn't need me much. Which is awesome!"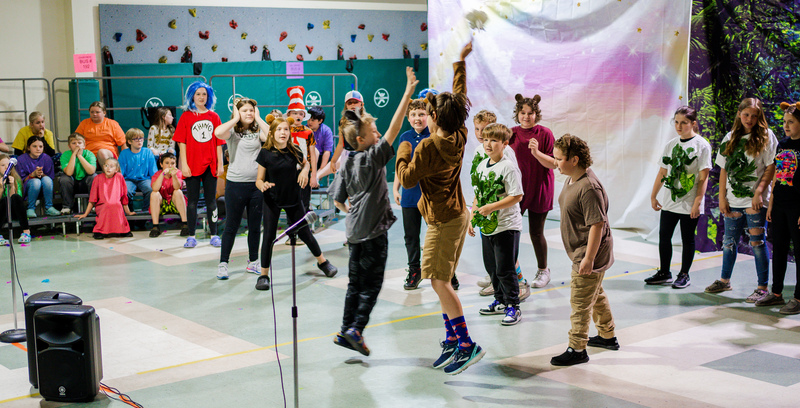 If you saw the show this year, it is easy to see Olivia's love for music and performing has rubbed off on her students. Thank you, Ms. Watson, for the long hours and late nights that went into putting on Seussical the Musical Kids. Your students, community, and school appreciate your hard work!
Below is a message from Ms. Watson to her students and a short excerpt from her LCS Staff Spotlight Interview!
A message to her students,
I'm so proud of each one of you! I love getting to watch you grow up and become your own person! Every lesson we have is written with you all in mind, and I hope you enjoy what we do in the music room. Thank you for letting me be your teacher, and for continuously making "loud mistakes" with me and being a proud learner!
Q: Why do you believe it is important for students to have a music education in school?
OW: Music education is so much more than learning about the notes on the staff or being the next Kenny G or Taylor Swift. I always focus on these major components more than just being able to play instruments perfectly.
Music, especially when learning lyrics to songs, being able to recall note names, and note durations, is great for teaching memory recollection - something important for other subjects.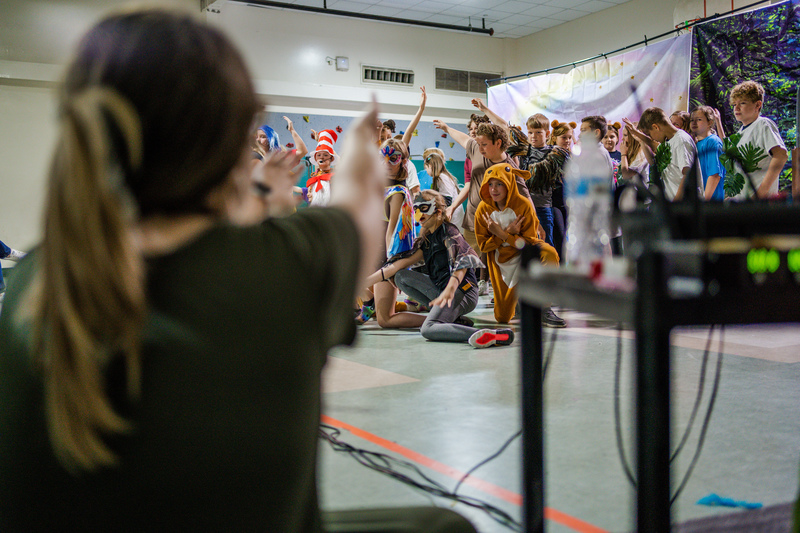 It teaches students to work through fear and anxiety because performing in front of their peers or an audience full of family members is nerve-wracking! I even have students who are nervous to answer questions in the classroom, and they start to come out of their shells the longer I have them. I'm a grown adult and I still get nervous if I have to speak publicly, but it's something I've learned to work through.
And most importantly, it gives students a sense of accomplishment. It feels good to do well at something, even if it's playing a rhythm correctly by clapping your hands. The sense of "I can do this" is something I always hope my students have in my classroom.
Q: Other than teaching music, what is something else you really enjoy about your job?
OW: The coolest part about my job is having the same kids every year. Not only do I get to watch them grow up musically and artistically, but I get to watch them grow up as an individual throughout their elementary school career.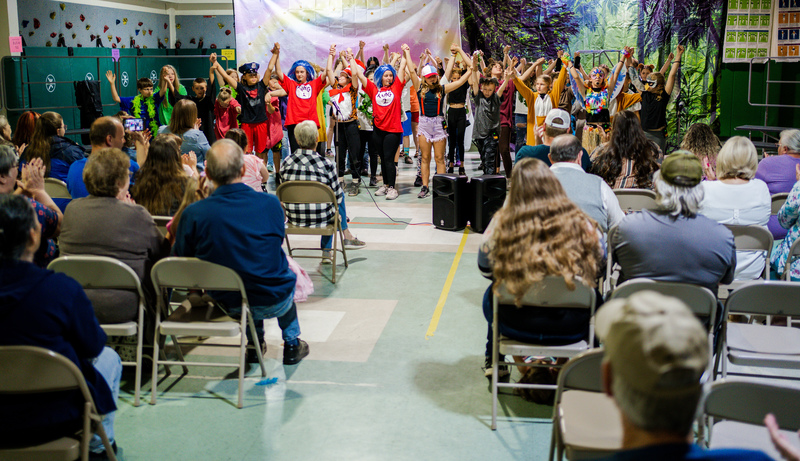 In my room, we don't put a ton of focus on learning the elements of music and being the best. We work on becoming team players and leaders. I also tell them to be happy making loud mistakes because that's how we learn!! This is something I'm always reminding them because I make mistakes all the time. I'll say "If we make a mistake, what do we do?" And they answer, make a loud mistake because that is how we learn and grow.